Seven Day Healing Retreat in Bali

Seven Day Healing Retreat in Bali
From the 20 – 27 March 2020 Join us for a once in a lifetime experience in beautiful Bali with a healing journey that will serve you for years to come.
MASTER4L Living Retreats
is offering a unique opportunity to immerse yourself in the sacred Balinese culture and countryside for seven days while experiencing a series of workshops designed to turbo charge your personal healing and self development.
Three of South Africa's leading healer/teachers will be offering a rich and diverse programme of Shamanic, Healing and Art processes, blended into an unforgettably magical journey of self-discovery.
On Nyepi Day delegates will be able to have individual sessions with Virginia, Ronnie and Richard, who offer Reiki, Access Bars, Astrology, Tarot and Numerology Readings. All included in the package.
Includes retreat and seven nights accommodation at the beautiful Mathis Retreat in Ubud, with breakfast & supper as well as a temple visit.
Excludes return airfares to Bali and airport transfers. For more information, itinerary and bookings please feel free to contact any of the retreat facilitators: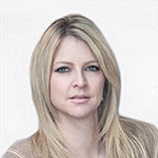 Virginia Bottega
082 768 5895
virginia@reidiantwhispers.com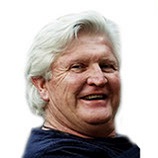 Richard Higgins
076 046 3044
richard.athol.higgins@gmail.com
Ronnie Biccard
067 402 8818
ronniebiccard@gmail.com
Friday 20th March
Arrival and Check-in
Saturday 21st March
Workshop Day 1 – Air
Sunday 22nd March
Workshop Day 2 – Water
Monday 23rd March
Workshop Day 3 – Fire
Tuesday 24th March
Workshop Day 4 -Earth
Wednesday 25th March
Nyepi Day
Thursday 26th March
Temple Visit
Friday 27th March
Departures
One day before Nyepi is Pengerupukan Day, when all the villagers come out for the annual Ogoh-Ogoh parades.
These giant, brilliantly creative effigies depicting the demons that disturb human lives, are carried through the streets by the youth with musical accompaniment and dramatic bamboo torch lights.
It is a vibrant cultural experience
unlike anything else in the world
and is not to be missed!
Nyepi is a " Day of Silence" which announces the arrival of the New Year in Bali. This Hindu celebration is a day of fasting and meditation for the Balinese, and provides for perfect integration time at the end of our workshop. It is 24 hours of clean air, no traffic emissions and noise, and the opportunity to connect deeply with nature.